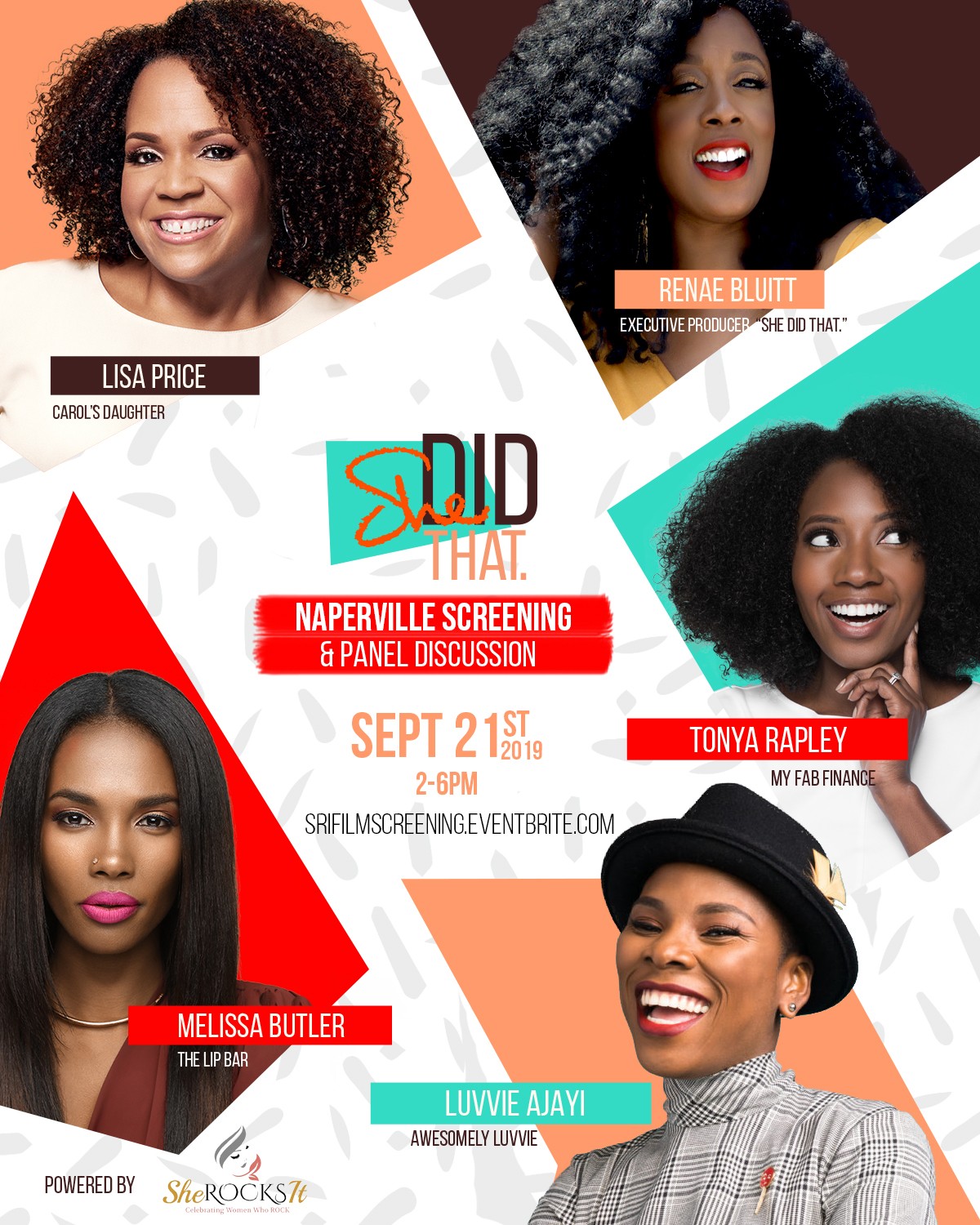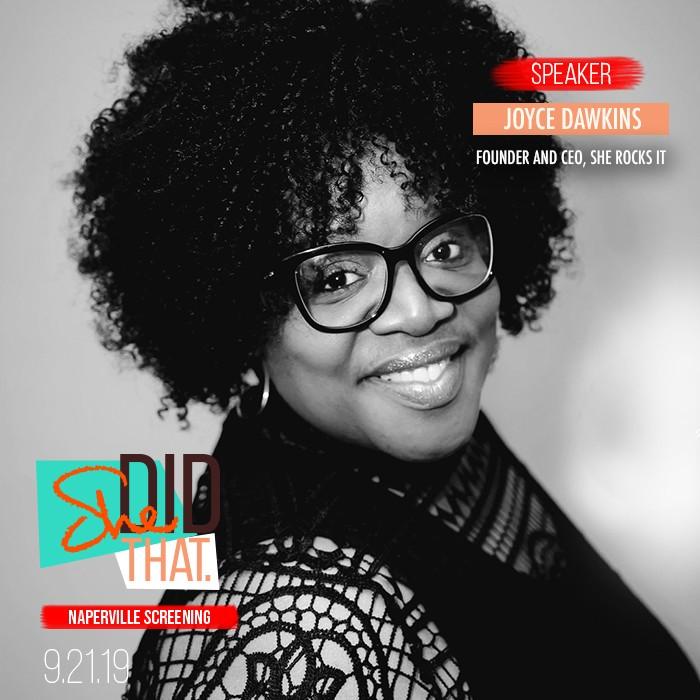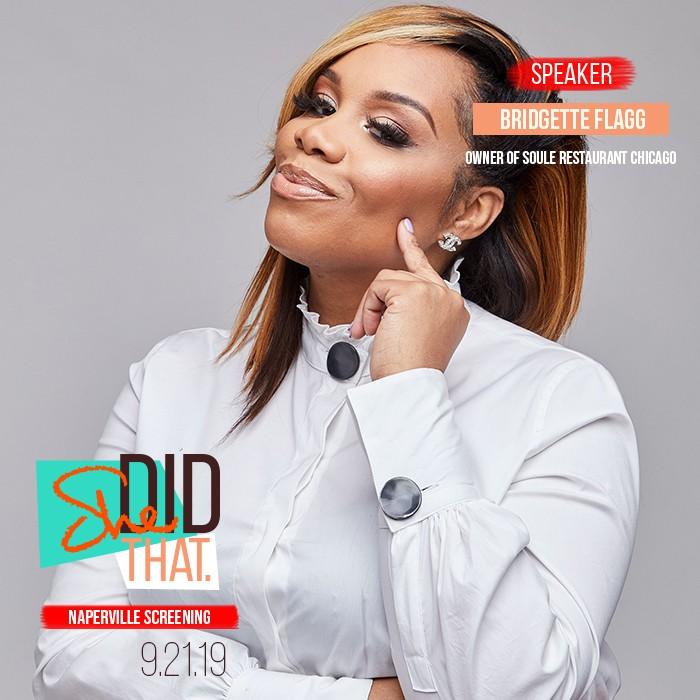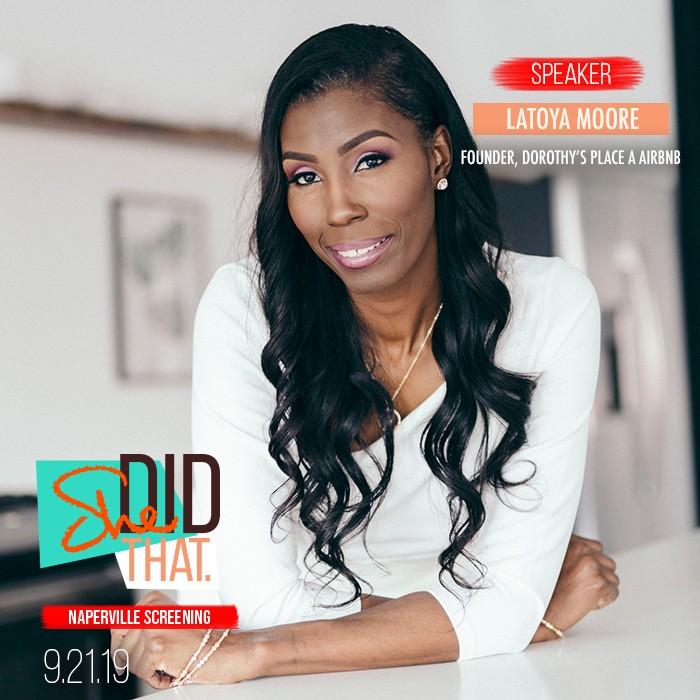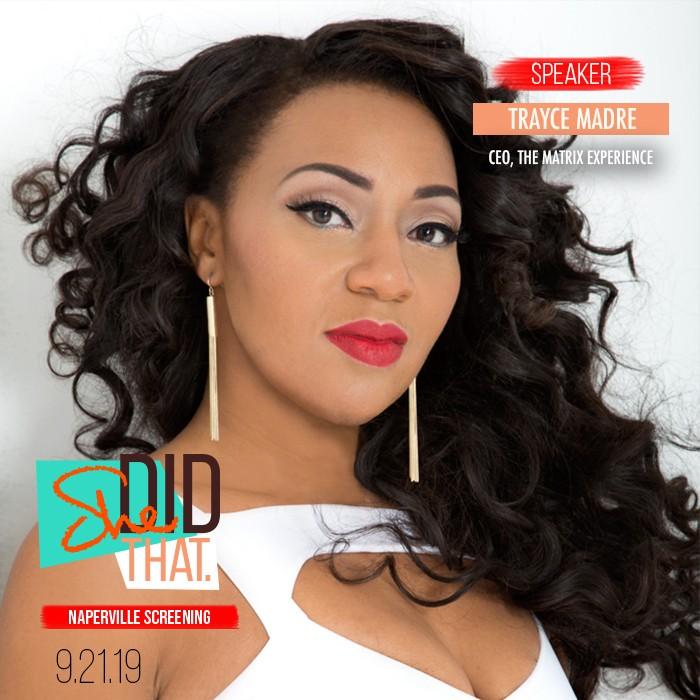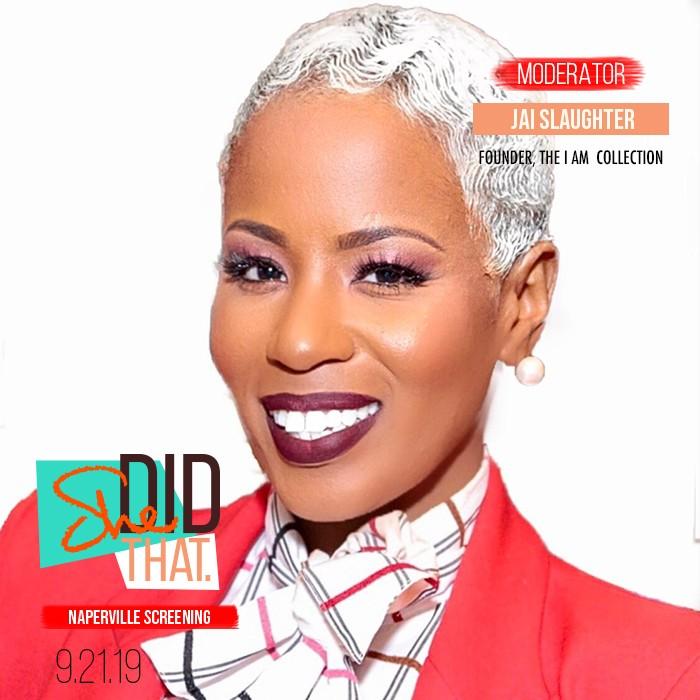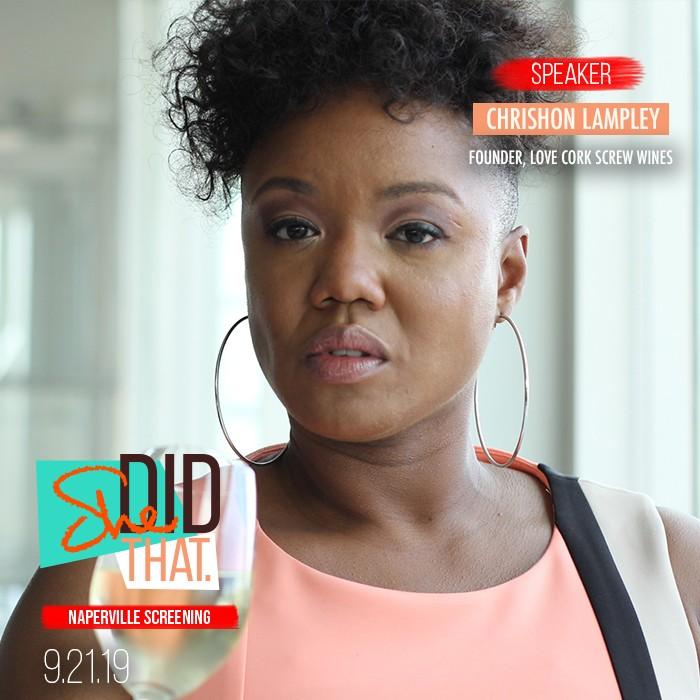 She ROCKS It is excited to welcome filmmaker Renae Bluitt to the She Lounge for a exclusive screening of her film 'She Did That'. 'She Did That' film explores the passionate pursuits of Black women and their entrepreneurship journeys. There are approximately 1.9 million Black women-owned firms that employ over 376,500 staffers and generate $51.4 billion in total revenues. What drives Black women to turn their obstacles into opportunities and passions into profit? 'She Did That' seeks to answer this question with the goal of inspiring the next generation of change agents.
She ROCKS also welcomes some of Chicago's most successful entrepreneurs who will join us in a panel discussion with the Founder of She ROCKS It Joyce Dawkins and Filmmaker Renae Bluitt. The afternoon will include refreshments, networking, and a entrepreneur expo. If you desire to BE and dream to BE, then you need to be in the building with us!
Join us in The She Lounge, click the link below to purchase your ticket.