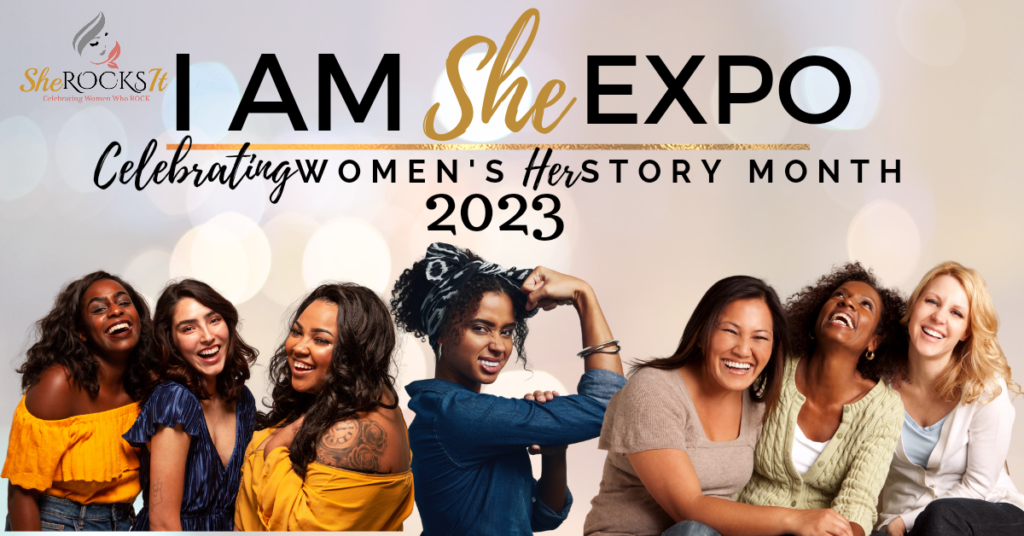 I AM SHE Day is a signature day for She ROCKS It, it is our annual day when we gather women together during Women's HerStory Month and ask them to Affirm I AM SHE.
In 2023 we are hosting our Biggest, Grandest event yet.
The I AM SHE DAY West Surburban Women's EXPO March 12, 2023, 2-8pm,
location reveal coming soon! This event will have vendors, breakout rooms for panel discussions, concessions, Special VIP lounge, a DJ, special guest and much more! We are gathering interested vendors to participate as well as women who are interested in sharing HerStory. Please complete the questionnaire so that you can be one of the first to get more information and secure your space.