Women's History Month-Yes Sisters We ROCK!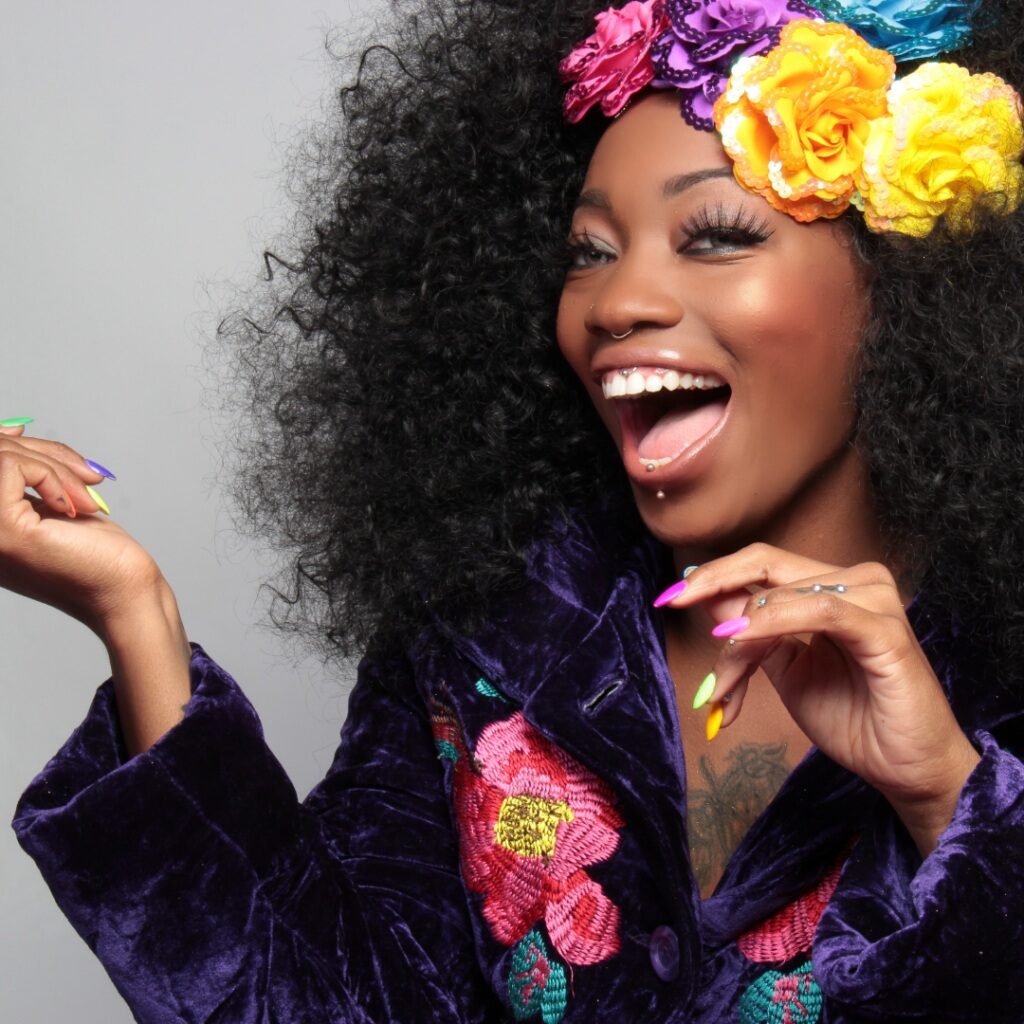 The month of March has been set aside to pay tribute to women who have blazed the trail and made their mark in the world by impacting and changing the lives of others in areas such as medicine, social media, motherhood, entertainment, entrepreneurship, education, cosmetology, politics, physical health and wellness, community involvement and leadership to name a few. Yes, Sisters we ROCK!

Having a platform like She ROCKS It and a social media group I AM SHE gives me the opportunity to spotlight, acknowledge and honor some powerful sisters. Sisters who turn triumph into testimony, struggles into success, Sisters who use social media to network and build relationships and not tear others down, Sisters who value the power of collaboration and steer from competition, Sisters who hustle to build a brand from nothing more than a dream and a passion and Sisters who balance work and life as single mothers making a way for their children. Yes, Sisters we ROCK!

Women like Kisha-Roberts Tabb, who makes it her life mission to stop sex trafficking of young women by going out in the streets of some of the roughest neighborhoods in Chicago to spread awareness and save lives. Women like Tammera L. Holmes who created a name for herself and building a legacy by creating a educational platform for youth to be introduced to the world of aviation. Women like Keena Barber who created the Legacy Awards to recognize entrepreneurs in the Chicagoland area as well as created an amazing publication Voice of the Chi. Women like Bridgette Flagg who never had restaurant experience but she had a vision, a love for food and family dinner memories, She took that love and those memories and she now has one of the hottest restaurants in Chicago; Soule',. Women like Penny Crockett who suffered from domestic violence but didn't allow it to hunt her but she found healing through creating tea. This healing process allowed her to develop a delicious drink Penny's Tea and Women like Tiffany Ray who took the pain of her childhood and turned it into an amazing book Cycle of Resilience. Yes, Sisters we ROCK!

Women who make Friendships and Sisterhood a positive thing to be a part of Like the Sororities in the Greek Devine Nine Delta Sigma Theta Sorority Inc., Zeta Phi Beta Sorority Inc., Alpha Kappa Alpha Sorority Inc., and Sigma Gamma Rho Sorority Inc. Like the women in my Gurlfriends For Life group: Sheronda, Tonia, Lavonne, Monique, Candice, Talonda and Sherice. Like the women who create social platforms for other women to engage socially. Women like Jayda James, Deana Lewis and Makeda Chandler. Yes, Sisters we ROCK!

Women who pour into other women to help them be successful in areas of entrepreneurship, finance, personal/professional growth, home ownership marketing and branding. Women like, Caroll Terrell, Nikita Nicci, Serita Love, Sheena Baker, Michelle Thames, Jeri Simone Toliver, Afenya Pongo Montgomery, Reese Purnell, Que Johnson, Courtney Underwood, Latoya Moore, Ashley Kirkwood and Andrea Thompson. Yes, Sisters we ROCK!

Women who makes sure She ROCKS it! Women like Shonal, Ylandus, Tasha, Alta, Michelle, Vonetta, Kiyana, Tamara, Ebony, Aisha, Karen, Tiffany, Courtney along with the countless volunteers. Yes, Sisters we ROCK!

Women who create platforms for young girls to be mentored and molded into the next generation of Phenomenal women. Women like Dominique Robinson, Jamila Trimuel, La'Keisha Gray-Sewell and Shatina Edwards. Women whose mission is to serve the unserved and empower others. Women like Archana Liggins, Felicia East and Daniella Coffee. Yes, Sisters we ROCK!

Women who stand on the frontlines in the medical field during times such as theses, women like Aretha Harris, Rachael Steward, Naythea Sumter, Lessesa Simmons, Kimberly Burnett, Shonal Burnett and Dr. Dawn Bounds. Yes, Sisters we ROCK!

Women who have a professional listening ear to support her when needed no questions asked. Women like Barbie Grace, Dr. Tiffany Bellamy, Carla Bradley-Stewart, Moniek Richardson, Dr. Tamara Denton and Kiyana Jackson. Yes, Sisters we ROCK!

Women who are the educators that pour into the minds of our youth. Women like Dr. Shaniqua Jones, LaTasha Dawkins Smith, Madelyn Wiley, Jonnelle Boyd, Stephaine Roberts, Treveda Redmond and Dr. Tiffany Gethers. Yes, Sisters we ROCK!

Women who are gifted with photography who uses the lens to capture the very essence of who She is; Women whose creative mind creates events that are extraordinary; Women who have entertainment platforms for other women to rise up on. Women like Alexis Beauford, Sherondra Mcgrew, Amber Green, Madison Elyse Events, Darra Michelle, Felice Kimbrew, Coffe Iman, Keisha Rose, Cassandra Bell, Yonnie Brown, Ashleigh Jackson, Maubra Foster, Michella Amor, Cabryl Breotti, Nelissa Heath and Genesis Emory. Yes, Sisters we ROCK!

Women Entrepreneurs who hustle hard daily to build their brands. Brands like Delali Robinson Cosmetics, Nzuri Body Essentials, Essie Marie's Salad Dressing, Love Cork Screw Wines, B.O.Essentials, J.Rose Health and Fitness and Tendaji Body oils. Yes, Sisters we ROCK!

Women are some of the most Influential, Important, Intelligent, Intellectual Game Changers and Bosses to walk this earth. While the month of March is set aside to acknowledge all of our greatest we really ROCK 365 days a year.
Yes, Sisters we ROCK!