Getting Social at a Distance-Tips for Creating the Ultimate Virtual Ladies Night Out.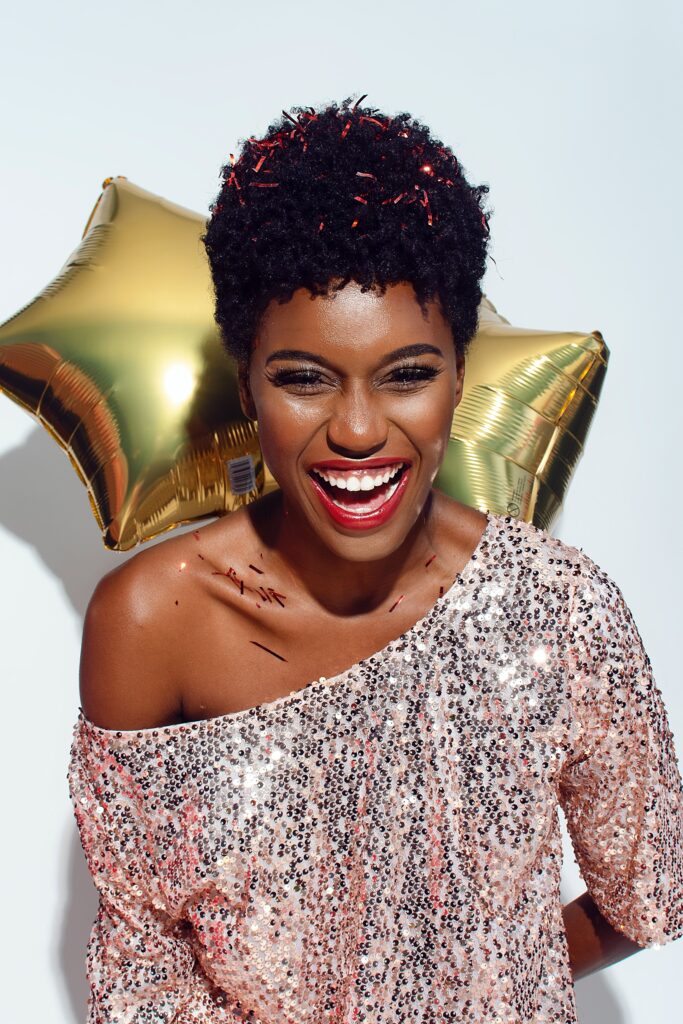 Over the past few weeks I have attended a few virtual meetings and gatherings.  I must say it was so much fun.  It was great to see those I haven't seen in weeks and it was great meeting new people that I look forward to meeting in person after our social distance band is lifted.  It got me to thinking, how could I get creative with how I interact with everyone vitually.  Having a platform that is centered on events that are designed to honor and empower women, I said we could still be engaged with one another, still have fun and keep our social distance at the same time.  While I sat in the office I began jotting down a few ideas that I wanted to share with you.  If you have been missing your girls or if you are looking to still network consider hosting a virtual Ladies Night Out party.   Here's what I came up with, consider hosting one with your girls.  
Planning your Virtual Ladies Night Out….
1. Create a invite list. Get a list of sisters you want to hang out with and invite them.
2. Send your invitations via evite, text, instant messaging or a simple phone call. Be creative with it, create a flyer, a Eventbrite registration and post it on your social media with all the details.
3. Create a dress code: sun dress, business attire, after five or whatever theme you choose. Make it uniquely you and fun.
4. Make a custom cocktail and create a menu. Send the cocktail recipe out with the invite so everyone has their drink ready when the party starts. Have everyone let you know what they will be eating so you can add it to the virtual menu.
5. Create a playlist of songs that are theme songs for women. Try opening up the party with the She ROCKS It theme song "Light the Universe" by Vivian Green. It's a song of affirmation. Then go to Mary J. Blige "Just Fine", and add more empowering songs from there. It's your party you can play whatever you want to. The music in the background sets the tone for everyone.
Ladies Night Virtual Party Ideas..
1. Host a virtual karaoke night. Yes, invite the ladies to sing and or lip sing to their favorite song. You can also have a playlist sent with your invite and have guest pick a song from your list and when the party starts all you have to do is play that song.
2. Host a paint and sip, yes that's right. Plan in advance, use places like Amazon to find your supplies. Create a list of supplies and provide the information to the ladies where they can order, hey you may be able to make this a side gig. You order all the supplies, ship them to those who register and there you have it! Get a artist on board for hosting the instructions and everyone does B.Y.O.B and B.Y.O.F food, lol. There it is a virtual painting party ladies night out.
3. Have a virtual fashion show. Let each person create a custom look based on things they find in their closet. Then allow them to talk about their look, style and where they purchased the items. Hey if you have a botique do your own show and invites ladies to shop virtually.
4. Host a Virtual panel discussion and talk about it. Allow each woman to share their feelings about what's going on, allow others to ask questions, offer tips and give advice. These are times when we need the support of our sisters.
5. Do a virtual vision board party. Everyone brings their own supplies and you each create together then share what you have created. For the sake of time use a 8×10 size board, it's smaller so it's quicker to fill up.
6. Host a virtual line dance party. One person is the instructor and each person learns from the comfort of their own dance floor. Who knows you may be the next DNice but instead of music you get the world dancing and have the largest line dance going on.
7. Host a virtual book or movie review. Invite ladies to give feedback on the latest movies or book. For example Self Made the story of Madam C.J.Walker or for me one of my favorites was The Coldest Winter Ever by Siata Soulja. This creates great dialogue and allows women to give their perspective on whatever film or book you choose.
8. Host a virtual all things Cosmetics and Hair Care party. Have someone come on and she the ladies how to apply makeup or have a hair care professional talk about ways to manage their hair since they can't go to the salon.
9. Host a virtual fitness party. Get an expert to come on and share excercise tips, healthy eating tips and meal prep tips.
10. Host a waiting to exhale party! Yes, allow her to express herself, cry, laugh, get it off her chest! Create the venting room where she can let it all out!
Whatever party you host, end it by asking someone to host the next ladies night.  Build a small community with the women that join, and share this journey together. 
Create memories by creating a new normal. During times like these we can get stressed and worried but don't let that steal your joy! Be creative, find alternative ways of having fun like we did as kids. Life has a ways of throwing curve balls, but how you catch them and throw it back is what matters. 
Jdawkins